avril 25
Mon petit poney à moi
NekoAmine 01:53 Illustrations Lien permanent

Si vous êtes assez au fait des phénomènes internet, que vous aimez les nouvelles expériences et que vous avez bon goût, vous connaissez certainement l'inattendu et fantastique dessin animé "My Little Pony - Friendship is Magic" qui a agité la toile mondiale et converti des milliers de jeunes adultes à la cause de ces adorables et amusantes pouliches (Pinkie Pie FTW!!).

Si par contre vous ne savez pas de quoi je parle, sachez que j'évoque la dernière génération de Petits Poneys apparue aux États-Unis en septembre 2010, et non pas des précédentes générations que tout le monde a envie d'oublier !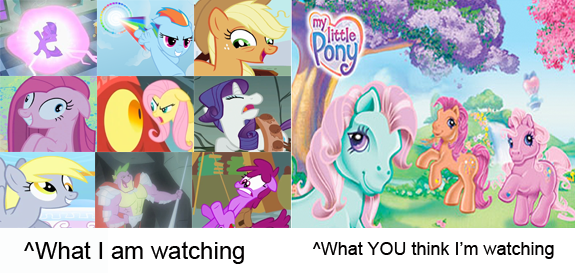 Bref. Jinratgeist, l'un des animateurs de la série, postait régulièrement
sur son compte YouTube
des making of sur son travail d'animateur dans la série ("Evolution of a scene"), et concluait chaque vidéo par une courte séquence marrante. Fin septembre 2011, Jinratgeist lança une demande aux fans sur
Equestria Daily
de lui envoyer des créations originales de poneys (OC Ponies) afin qu'il puisse les intégrer dans sa prochaine vidéo qu'il annonça comme un coup de maître. Et les fans répondirent à l'appel, dont dont j'en fais partie.
J'ai mis énormément de temps avant de poster mon OC pony dans mon blog car je voulais accompagner le billet de ladite vidéo avec mon poney figurant dedans. Malheureusement, Jinratgeist n'a pas pu donner suite à son projet, sûrement pour des raisons de droit. ses vidéos d'Evolution of a Scene sur YouTube sont passés en statut privé (donc non consultables au public) et les vidéos postées sur Facebook se sont volatilisées pour laisser place à la page officielle du dessin animé. Et voilà, fin de l'histoire.
Cela dit, je suis bien content de ma Jeanne Lemon :)
Mes deux compères s'y sont aussi attelés à la tâche :

Orange Melba d'Adamis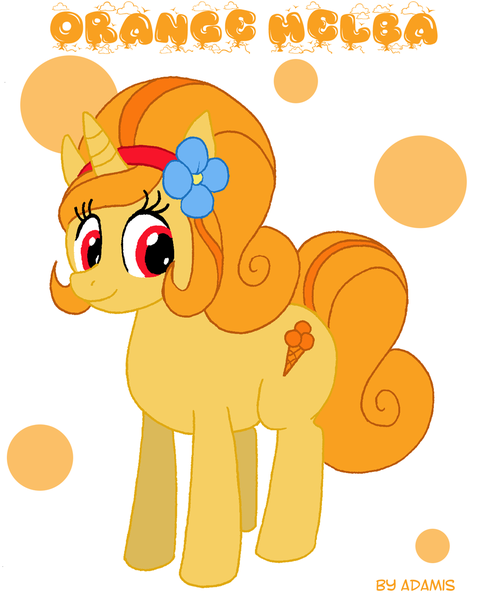 Mistinguett de Stéphane 81
Enfin, pour en savoir plus sur le phénomène "Friendship is Magic",
je vous conseille la lecture de cette très bonne chronique
qui retrace les événements de la naissance du mème et les qualités insoupçonnées du dessin animé.
Et si malgré tout, vous n'aimez pas...en bien DEAL WITH IT !!